Business Info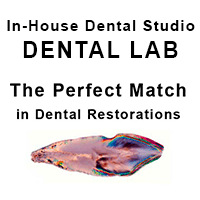 Inhouse Dental Studio
40 W Elm St
,
Greenwich
,
CT
06830
Phone: +1 (203) 769-1622
URL: https://www.InhouseDentalStudio.com Google Map
Hours:
Payments: all major credit cards (Visa, American Express, Master Card, Discover) cash, checks.
Our Greenwich dental laboratory is state-of-the art. We fabricate dental components onsite using the finest quality materials and standards to assure you a long-lasting precision fit. Crowns, bridges, and laminates, are all custom-made in the USA for a perfect match and fit to the patients' unique requirements.